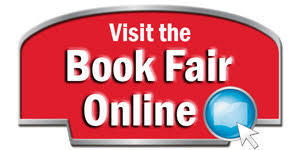 May 18th - May 31st
We are so excited to host a 2-week online book fair for our Jeffrey Clark and Samuel Mickle students! It's a great way to get some new books delivered right to your door and into your child's hands!
Our spring fair is usually a BOGO free one. Unfortunately, Scholastic doesn't offer that promotion for their online fairs. The benefit of the online fair, however, is the selection of book choices is incredible!
If you would like to make a purchase, you may shop using the link at the end of this message from Monday, May 18 - Sunday May 31. You can order for you, or as a gift for someone else -- all orders will ship to the person's home address. Shipping is FREE for book-only orders that total more than $25. Feel free to share this link with friends and family, so they can enjoy some great books too!
https://www.scholastic.com/bf/samuelmickleelementarysch3
-------------------------------------------------------------------------------